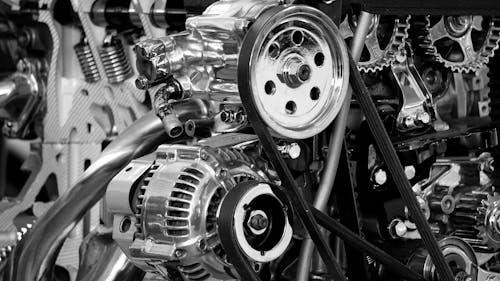 Are you a real driver's driver looking to push beyond your limits, free from care or concern of a backseat driver? If you are, then you definitely need to give the single-seat Polaris RZR RS1 a try. The single-seat center-of-mass position of this machine unlocks high visibility sightlines to oncoming terrain and provides increased balance and feel within the chassis. It has race-inspired driver ergonomics as well as a new steering position which create extra room for active arm and leg movement. The RZR RS1 also comes equipped with a new brake system, something that gives drivers the option of either the traditional single-foot action or rally-inspired two-foot performance.
With the dual rate spring kit (DRS) of the shock therapy RS1, you will get rid of the collapsed upper spring and ride in comfort. You will reap the benefits that a shock therapy dual rate spring kit can bring to your machine; it will reduce bucking through whoops, washboard chatters, and increase bottom out resistance and ride height.
These spring kits are custom tailored for any terrain you ride, be it a desert, dunes, mountain trails, or mud. It is also suitable for driver and passenger weights and different driving styles, such as aggressive, laid back, and racing. All of the accessories you need are available on the machine.
There are various advantages of the shock therapy RS1. Among them include its agility, the excellent power-to-weight ratio, two-foot driving, quality and size of components (clutch, front differential, and so on) and great visibility. However, despite the upsides, it has some downsides. It is more open to elements, and radiator airflow issues - fan only with no ram air.
For more information on the shock therapy RS1, visit our website at https://puredieselpower.com/